TG0R Series
Value Recessed CO
Higher Reliability, Faster Installation, Superior Accuracy | Sense the Difference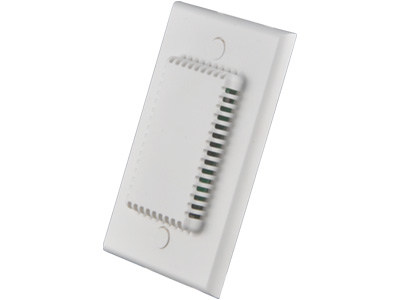 Cost-effective high accuracy CO readings
0-5/10V/2 and 3-wire 4-20mA CO transmitter Relay,
Thermistor outputs for temperature optional
Sleek & functional low-profile design
Cost-effective CO detection with control integration
0-5V, 0-10V, 2-wire and 3-wire 4-20mA options, relay output for alarm indication
Audible buzzer alarm
End-of-life indication for sensor element
Buzzer test button for safety checks
UL2034 recognized electrochemical CO sensing element
7 year life expectancy on CO elements
Quick and easy calibration mode
Fits easily in standard single gang boxes
Thermistor outputs for temperature optional
Description
Designed to maximize safety in work and school environments, the TG0R Value Series features a UL2034-recognized CO sensor. Audible buzzer, relay output and end-of-life indication. Choose the analog output that works best for each job.
Applications
Detect CO in indoor environments, ideal for schools
Alert occupants of elevated gas levels
Ventillation control--turn off equiipment when CO is detected
Economizer control
All prices shown are excluding tax unless otherwise specified.