Pressure - Low DP 0-2"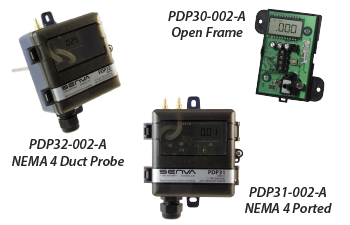 Product improvement is a continual process at Senva
This product is being at end of life
The new P4, P5, and P6 series are upgrades
Please contact Senva for any account transition needs
Applications
Ideal for clean rooms, hospitals, fume hoods, computer rooms, and other very low differential pressure applications

Static pressure in duct or room, variable air volume system control, and filter status monitoring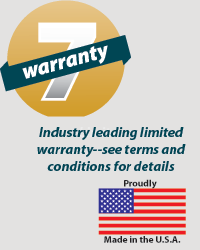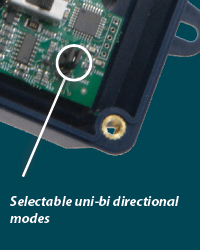 Description
This PDP3X-002-A series dry media pressure sensors cover up to 0-2" (0-500Pa) and offers industry-leading long-term stability thanks to a fully calibrated and temperature compensated application specific integrated circuit (ASIC) in the piezoresistive silicon pressure sensor. The sensor features five field selectable ranges in both inches of WC and pascals, dual 0-5/0-10VDC and 4-20mA outputs, uni/bi-directional modes, and LCD readout for ease of installation.
Product
Price
Quantity
PDP30-002-A
Dry Low Diff. Pressure, Panel 001/002/250pa/500pa
$ 237.00
PDP31-002-A
Dry Low Diff. Pressure NEMA 4 001/002/250pa/500pa
$ 255.00
PDP32-002-A
Dry Low Diff. Pr NEMA 4 Duct 001/002/250pa/500pa
$ 276.00


CLICK ON LISTED ITEM FOR SPECIFICATIONS.

List prices shown; trade pricing appears on orderpad for Senva Trade Accounts.
For qualified trade pricing, please contact us at 866-660-8864.
Oregon has no sales tax.
Industry-leading long-term stability
On-board Application Specific Integrated Circuit (ASIC)
Fully calibrated and temperature compensated for sensor offset, sensitivity, temperature effects, and non-linearity
Easy to install and maintain
Mount in any position. No gravity effect
LCD display for easy setup and commissioning
Push button selectable ranges, outputs, and modes
One model with five ranges: 0-2" (0.1, 0.25, 0.5, 1.0, 2.0) and 0-500Pa (.025, .062, .125, .250, .500kPa)
Jumper selectable uni- or bi-directional
Dual outputs 4-20mA and jumper selectable 0-5V or 0-10V
Three Versatile package styles:
Open Frame: Panel mount DIN or screw-mount model
Probe: NEMA 4 with integral duct probe
Duct: NEMA 4 with brass hose barb fittings
SPECIFICATIONS
Power Supply
12-30VDC/24VAC(1), 30mA max. (15-30VDC/24VAC Required for 10V F.S. Output)
Output Type
Dual
3-wire 0-5/10VDC and 3-wire 4-20mA
Output scaling
Model PDP3X-002-A, selectable ranges
0-2" (0.1/0.25/0.5/1.0/2.0" W.C.)
0-500Pa (.025/.062/.125/.250.500kPa)
uni or bi-directional (jumper selectable)
Operating Environment
Temperature range
32 to 122 F (0-50C)
Humidity range
0-95% RH
Media compatibility
Dry, oil-free air, N2
Sensor Type
Silicon Ceramic Diaphragm
Sensor Performance
Position effects
None - position insensitive
Zero drift
Accuracy
+/-0.25% of full scale BFSL
Total Band Error
+/-2.5% of full scale
Maximum Working Pressure
135" W.C.
Maximum Over Pressure
270" W.C.
Burst Pressure
415" W.C.
Maximum Common Mode Pressure
1400" W.C.
Enclosure
PDP30-002-A (Panel Mount)
Open frame, 35mm DIN rail or screw mount
PDP31-002-A (Duct or Panel Mount)
IP65, screw mount, brass hose barb fittings
PDP32-002-A (Duct Mount w/pickup tube)
IP65, screw mount, brass hose barb fitting and static pickup tube
(1) One side of transformer secondary is connected to signal common. Dedicated transformer is recommended.