Pressure - DP/Static 0-10/25"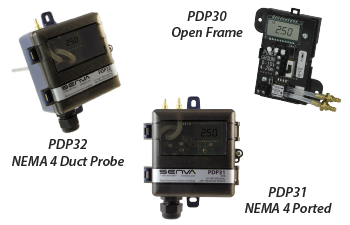 Product improvement is a continual process at Senva
This product is being at end of life
The new P4, P5, and P6 series are upgrades
Please contact Senva for any account transition needs
Applications
Static pressure in duct or room, variable air volume system control, and filter status monitoring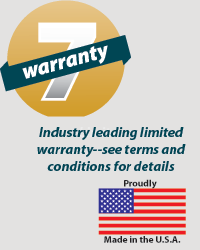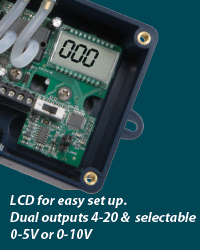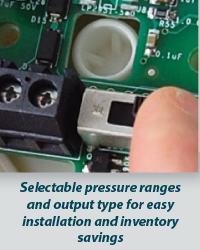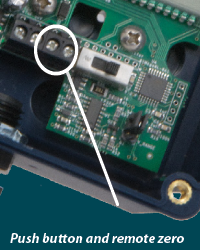 Description
This PDP series dry media pressure sensors cover up to 0-25"" (0-7000 pA) . The transmitter features field selectable pressure ranges LCD readout for ease of installation. Piezoresistive sensor chip provides accurate and reliable sensing.
Product
Price
Quantity
PDP31-025
Dry Differential/Stat Pressure0-25", NEMA 4
$ 255.00
PDP32-025
Dry Differential/Stat Pressure0-25", NEMA 4 Duct
$ 276.00


CLICK ON LISTED ITEM FOR SPECIFICATIONS.

List prices shown; trade pricing appears on orderpad for Senva Trade Accounts.
For qualified trade pricing, please contact us at 866-660-8864.
Oregon has no sales tax.
Integrated, micromachined silicon piezoresistive sensor
Outstanding sensitivity, linearity, and hysteresis
Switch-selectable ranges
Three WC models with three ranges each: 0-10" (Selectable 2.5, 5.0, 10.0"WC) or 0-25" (Selectable 10, 15, 25"WC)
Three Pa modelswith three ranges each: 0-2500Pa (0-2500/1250/250"Pa uni-directional only) or 0-7000Pa (Selectable 0-7000 (7000/5000/2500 Pa uni-directional)
Dual outputs 4-20mA and jumper selectable 0-5V or 0-10V
Easy to install and maintain
LCD display for easy setup and commissioning
Auto zero push button input and auto zero control contact for system accuracy
Dual outputs: 4-20mA and jumper selectable 0-5V or 0-10V
Three Versatile package styles:
Open Frame: Panel mount DIN or screw-mount model
Probe: NEMA 4 with integral duct probe
Duct: NEMA 4 with brass hose barb fittings
SPECIFICATIONS
Power Supply
12-30VDC/24VAC(1), 30mA max. (13VDC min for 10V f.s. output)
Output type
Dual outputs
3-wire 0-5/10VDC and 3-wire 4-20mA
Output scaling
Model P-DP[XX]-010
0-10" (Selectable 2.5, 5, 10"WC)
Model P-DP[XX]-025
0-25" (Selectable 10, 15, 25"WC)
P-DP[XX]-2500Pa
0-2500Pa (Selectable 2500, 1250, 250 Pa)
P-DP[XX]-7000Pa
0-7000Pa (Selectable 7000, 5000, 2500 Pa)
Operating Environment
Calibrated temperature range
50 to 140 F (10-60C)
Humidity range
0-90% RH
Media compatibility
Dry, oil-free air, N2
Sensor Type
Integrated, micromachined silicon piezoresistive
Sensor Performance
Accuracy (Linearity, hysteresis, temperature)
2.5% f.s.
Auto-zero input
Push-button and contact closure input provided
Enclosure
P-DP30-XXX (Duct or Panel Mount)
IP65, screw mount, brass hose barb fittings
P-DP31-XXX (Duct or Panel Mount)
IP65, screw mount, brass hose barb fittings
P-DP32-XXX (Duct Mount w/pickup tube)
IP65, screw mount, brass hose barb fitting and static pickup tube