CHTOL Series (CO2/RH/Temp) Outdoor Sensor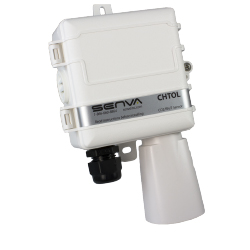 LCD with field calibration menu
2000/5000 ppm CO2, 2% RH
Integrated set-point relay
Field replaceable NDIR CO2 element
Applications
Outdoor CO2, humidity and temperature measurement for building control
Economizer control
Facilitates compliance with ASHRAE 62.1 standard for air quality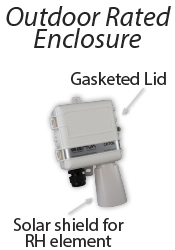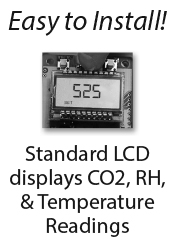 Description
The CHTOL Series is designed to be mounted on the building exterior to provide outside CO2, relative humidity and temperature measurement all from one outdoor rated enclosure. The standard LCD, gasketed lid and field replaceable CO2 element make initial installation and future service a breeze. The CHTOL can also be customized with optional RTDs or thermistors for further added flexibility when ordering.

This group contains no products.
CO2, humidity, and temperature all in one device...fewer units to buy and install
LCD display for easy set up of all parameters
Options for complete control including set-point
0-5/10V outputs standard. Thermistors optional
High performance NDIR CO2 with set-point relay
Non-dispersive infrared sensing element (NDIR)
Selectable auto-calibration mode returns sensor to baseline values
Field replaceable CO2 sensor
2000 or 5000 ppm scale
2% RH Accuracy
On-board temperature compensation for rH eliminates temp coefficient errors achieving excellent measurement accuracy, high repeatability and offset stability.
Quality
Outdoor rated enclosure includes gasketed lid and solar shield with sintered filter for RH element
Industry leading 7-year limited warranty/ 2-year RH element, 3-year CO2 element limited warranties