ZipSeal Conduit Sealang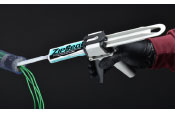 Duct sealing system to protect sensors from water intrusion and conduit reverse venting
Applications
Protects CO/NO2 sensors from condensation and water damage
Prevents back venting into sensor which can impair readings
Installs in just 45 seconds--save on labor
Re-enterable – easily removed.
Multiple Seals – One kit seals up to five 2-inch/50 mm conduits.
Meets NEC Code Requirements – 2011 NEC Articles 225.27, 230.8, 300.5 (G), 300.7 (A), on Raceway Seals, 501.15 (B)(2).
Meets Industry Standards – Complies with TIA-758-B Standard 5.1.1.2.8, 5.4.2.3, and 7.4.2.8.1 Sealing Ducts.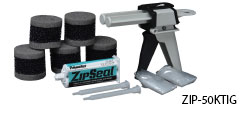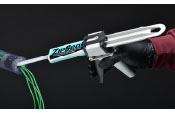 Description
Prevents water intrusion in CO/NO2 sensors that may occur from warm moisture condensing in conduit and draining into top of sensor body, potentially damaging the sensor. Also prevent airflow intrusion from conduit which can cause faulty readings. Recommended for seaing both top and bottom conduit entries.

The unique two-part foam installs quickly and effectively. The innovative design of the Zip-Disc™ insert allows for horizontal and vertical installation with minimal drippage. Cured foam blocks can be removed and re-entered relatively quickly if necessary. ZipSeal™ Duct Sealant holds up to 10 feet (3.0 m) water-head pressure.
Product
Price
Quantity
ZIP-50KIT1
Zipseal Duct Block Single Kit
$ 165.00
ZIP-50KIT1G
Zipseal Duct Block Single KitIncludes (Tool-50-11)
$ 335.00
ZIP-50KITB6
Zipseal Duct Block Bulk Pk 6
$ 950.00
TOOL-50-11
Applicator Gun for BT, EPCT,& SDP Sealant
$ 300.00
MXR-20T-10
Mixing Nozzle 10-Pack for FSTMini & SolidSeal
$ 120.00


CLICK ON LISTED ITEM FOR SPECIFICATIONS.

List prices shown; trade pricing appears on orderpad for Senva Trade Accounts.
For qualified trade pricing, please contact us at 866-660-8864.
Oregon has no sales tax.