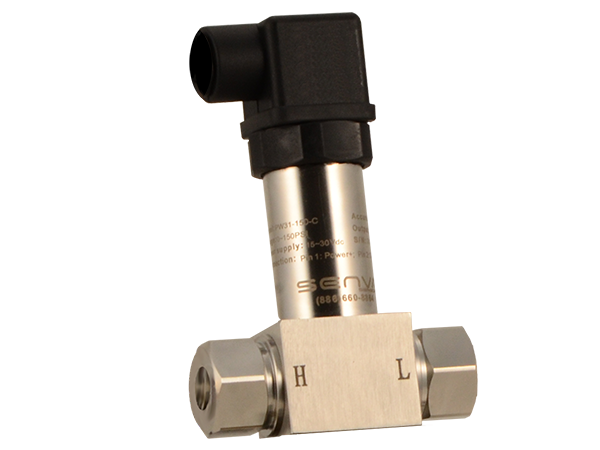 Wet Differential Pressure Sensor
Senva's PW31 Series is designed to streamline installation and provide maximum accuracy. Options for standalone transducer or 3-valve and 5-valve bypass assemblies allow flexibility and save time on installation and commissioning. The single-diaphragm element is temperature compensated to provides superior ±0.25% accuracy. The PW31's compact, light, and rugged structure combined with IP65 stainless steel construction make it ideal for most installations and capable of withstanding the most rugged environments. Now available with a highly visible, loop-powered LED display. Just plug it in for ease of commissioning and troubleshooting (4-20mA version only).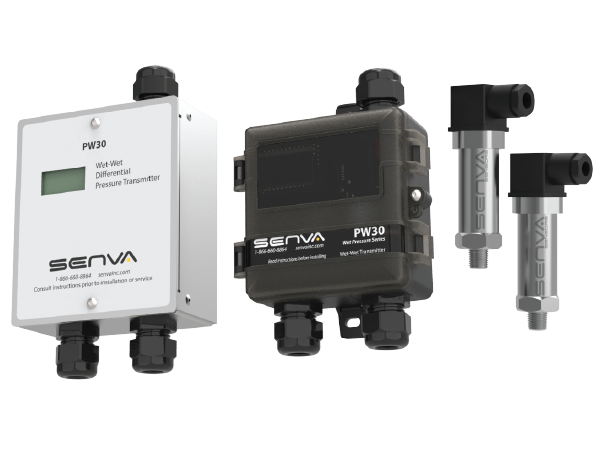 Remote Wet Differential Pressure Sensor
The PW30 Series uses remote sensors to eliminate the need for costly bypass assemblies, enabling fast, cost effective installation. The remote sensors mount directly to pipe to eliminate bleeding and additional plumbing. Sensors come with both conduit and wire connection options. Optional factory pre-wired harnesses also available in wire and armored cable versions. Standard LCD screen and dip switches make configuration a breeze. Measure 16 differential pressure ranges from 1-500 PSID with a single device without sacrificing accuracy. Selectable output 0-5V, 0-10V, or 2 Wire 4-20mA.