TG0R Series
Value Recessed Refrigerant Sensor
Higher Reliability, Faster Installation, Superior Accuracy | Sense the Difference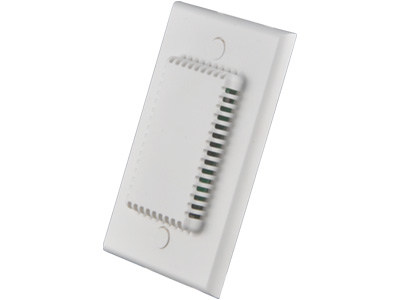 Local alarm with control integration for VRF systems
0-5/10V/2 and 3-wire 4-20mA CO transmitter Relay,
Thermistor outputs for temperature optional
Sleek & functional low-profile design
Relay output for alarm indication
Audible buzzer for local alarm
Buzzer test button for safety checks
End-of-life indication for sensor element
10 year life expectancy on elements
Easy calibration mode
Fits easily in standard single gang boxes
Description
Designed for your VRF systems--ideal for hotel rooms and other environments requiring local leak detection. Local audible buzzer alarm, end-of-life indication for sensor element, and test function. Features a choice 0-5V, 0-10V, and 3-wire 4-20mA and thermistor outputs. Integrated alarm relay.
Applications
Ideal for VRF systems
Schools
Hotels
Mixed-Use
Multi-Family
Commercial facilities
All prices shown are excluding tax unless otherwise specified.