P5 Series
P5 Universal Dry Pressure
Higher Reliability, Faster Installation, Superior Accuracy | Sense the Difference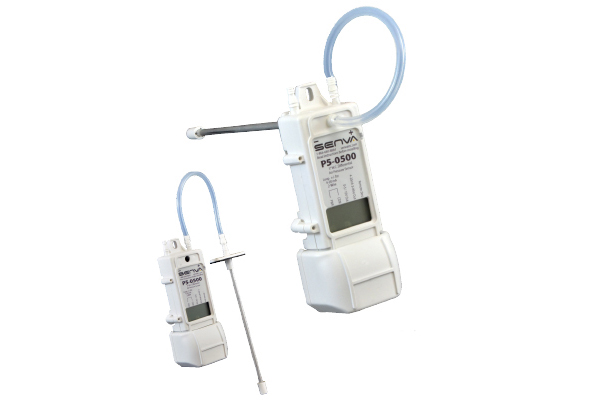 1", 5", 5" plus, 10", and 25" W.C. versions with four selectable sub-ranges
1250, 2500, 6250 Pa versions with four selectable sub-ranges
Optional LCD display; LED indicator standard
Dual 0-5/10VDC, 4-20mA (loop and 3-wire)
PATENTED DESIGN
Duct, filter, and remote probe applications all in one
Universal output reduces inventory and call-backs
Selectable sub-ranges reduces inventory and call-backs
Zero calibration push button and remote contact input
Non-position sensitive for easy placement
Dual DIN mount: Side mount density conserves valuable panel space, flat panel mount for LCD viewable panel mount.
Conduit ready for for 3/8" flex connectors...no extra parts required
LED: Power heartbeat, auto-zero complete, 110% over pressure; facilitates locating sensor in ductwork
Description
The P5 universal dry media pressure transmitter accurately measures multiple ranges optimized for building (zone) pressure, filter measurement, and static duct applications.  Selectable outputs and uni/bi directional readings reduce inventory.  Innovative probe integrates with unit or can be mounted remotely for static pressure.  Optional LCD for panel mount readings and set up. PATENT PENDING.
Applications
Building (zone) pressure
Filter condition measurement
Duct/static
All prices shown are excluding tax unless otherwise specified.