RD Series
Remote LED Displays
Higher Reliability, Faster Installation, Superior Accuracy | Sense the Difference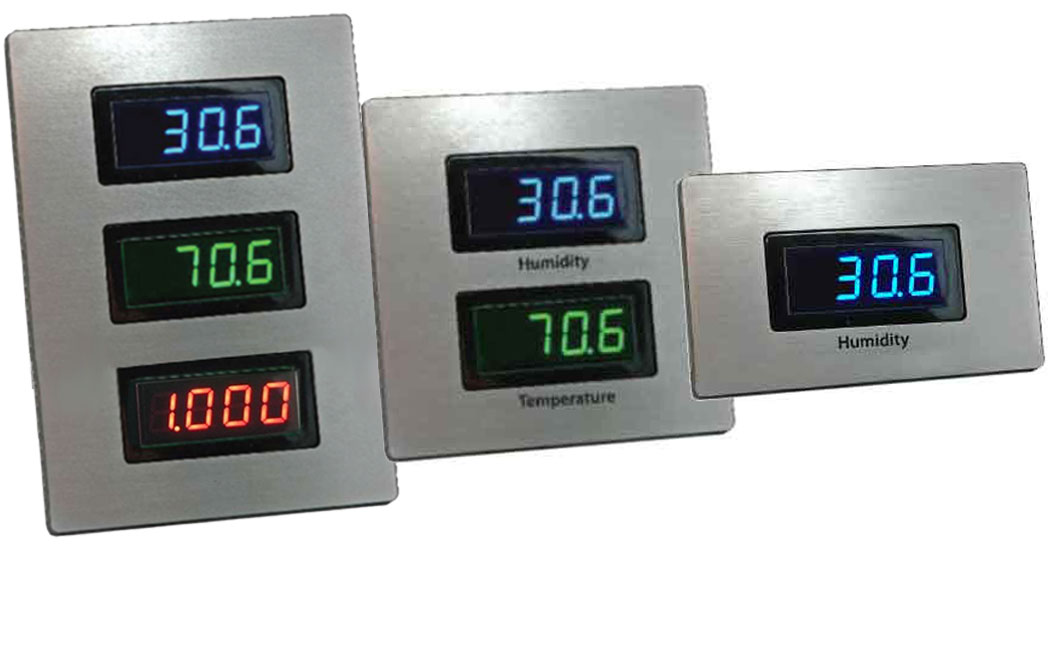 3 1/2 digit LED
Choose Red, green, or blue
Adjustable zero and span
Fits standard single or double gang boxes (depending on version)
Accepts 0-10V input signal
Pre-cut vinyl labels provided with temperature, pressure, humidity for each display ordered.
Factory scaled; user adjustable zero and span
Description
This a really attractive, super bright LED display for your control applications. Available in single or dual versions, it's low profile and rugged. You also get pre-cut vinyl labeling for humidity, temperature, and pressure. Adjustable zero/splan.
Applications
Provides users with valuable visual verification of humidity and/or
temperature status
Process control feedback, including pharmaceutical, food, and coating applications
All prices shown are excluding tax unless otherwise specified.