Fixed (Go/No) Current Switches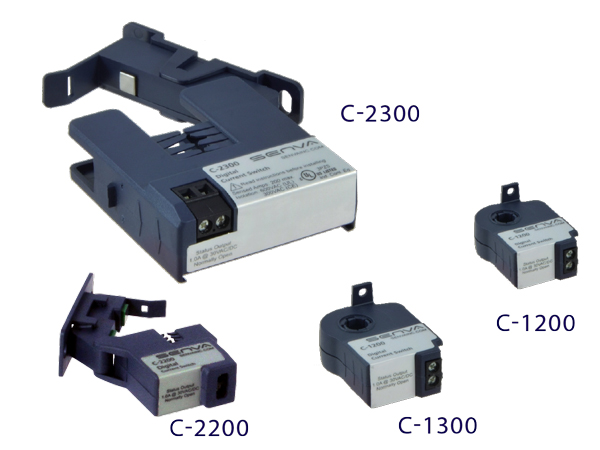 Key Points
Go/No status
0.25-200A range
Split and solid core models
N.O. 30VAC/DC or 120VAC output
Optional command relay
UL/ULC, CE listed
RoHOS compliant
Applications
Monitoring on/off status of electrical loads
Monitoring direct-drive units, exhaust fans, and other fixed loads
Verifying lighting run times
Fixed threshold trip point detects the presence of current above low trip point to provide cost-effective status monitoring unit vents, exhaust fans, recirculation pumps, and other fixed loads where belt loss is not a concern.
Looking for cost-effective status? Our mini-solid core fits in the smallest enclosures. Our split-core is great for retroft, plus you can snap on a serviceable command relay for controlling the load in a single device. Great for go/no status on resistive loads, unit-vent heaers, and more. NOTE: CR1 series command relay has been updated to CR3 and CR4 series.
All prices shown are excluding tax unless otherwise specified.